ECM-Brushless Unit Bearing Motors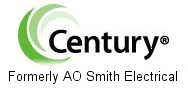 HVACR Refrigeration Fan Motors
ECM Brushless
Energy Saving Motor Design
Unit Bearing Motors
Uses: Domestic refrigerator and freezer fans, commercial refrigeration equipment, room and hood ventilators,
room heaters, evaporative coolers, humidifiers, dehumidifiers, and other equipment having 6 to 10" fan blades.
These motors are used in 100's of applications such as grocery stores, restaurant, party stores, taverns.
Walk in coolers, food and beverage display cases and many others.